Our sea supplements provide a wide array of benefits and can boost immunity, lower blood sugar, and more. Most importantly, they empower you to support your wellbeing on your terms. Responsibly sourced, natural ingredients make supplements you'll love to integrate into your daily routine. Our award-winning products are trusted by clients everywhere, and we're proud to be a transformational force in so many lives!
At PotentSea, we believe that knowledge is power, which is why we've collected commonly asked questions here for you to explore. If you don't see the question you're looking for, don't hesitate to get in touch with us. Our customer service is second to none!
The Team Behind Potent Sea
Most life began in the sea, so it is only natural that the human diet requires Powerful Ocean Nutrition™ to achieve optimal health. PotentSea® is the first line of supplements and topicals to use only ocean-derived raw materials. It is our goal, through the use of Powerful Ocean Nutrition™ to help you achieve all of your health and wellness goals.
As our farm soil becomes depleted, only the ocean can provide the nutrients needed for longevity, wellness, youth and vitality. Several Asian cultures credit their long life spans and low disease rates to a diet rich in ocean nutrition.* Come along on a journey of discovery, a journey under the sea, a journey to better health — PotentSea® is Powerful Ocean Nutrition™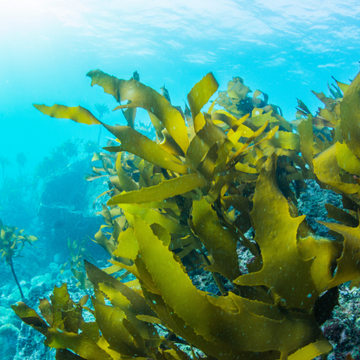 Importance of Potent Sea
Helios Healthcare Consultants stands behind our products 100%. If you are not satisfied with a product you can call our office or mail in the unused portion for a full refund.*
Never obtain our products through over-fishing.
Use no chemicals in our products.
Adhere to fair labor practices from source to retail.
Demand that primary processing factories dispose of pollutants by environmentally correct means.
Demand that our sources abide by local fisheries and environmental laws.